A Painful Plea from a Child of Divorce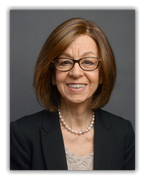 Many couples going through divorce have to make huge efforts to protect their children from their conflict. Unfortunately, once in awhile, the stress is so high that their emotions get the better part of them, and the child gets pulled into their drama. I worked with a family who unfortunately continued to have financial issues after their divorce. They shared with me a letter that their son sent to them from college, begging them to stop their bitter arguments against each other. As you will see, he was willing to sacrifice his education for a cheaper alternative, just to end their conflict.
Click here to read the rest of Jennifer's article and the full text of the child's letter.
Share this post: